Student Pastor: Mark Garland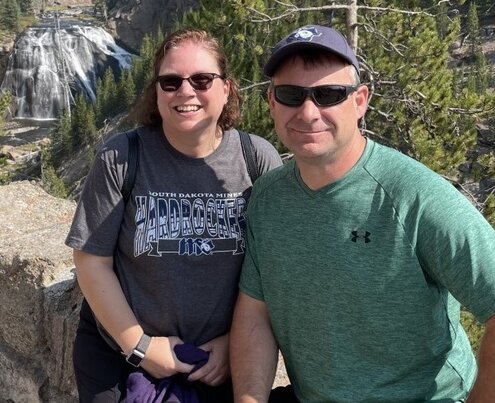 Mark Garland hails from the suburbs in the Midwest. Mark surrendered his heart to the Lord prior to his teen years and was baptized shortly after. As he grew, he had the blessing of a youth pastor who showed him the inner workings of ministry as a teen. God had a plan in motion. In college, the Lord directed Mark to change majors at a challenging point in his life, in order to train for ministry. Mark finished college with a Religious Education degree from Southwest Baptist University focusing on youth ministry and a minor in church recreation. Mark has had many years of experience leading teens as youth pastor, including churches in three different states in the west. Mark has loved and continued to look for ways to serve the church throughout many challenging times.
Mark continues to have a passion for young people and leads them to discover a deeper relationship with God. His goals for the teens are for them to grow deeper in their faith by applying the Biblical truth in their everyday lives, as well as, reaching others around them with the message of the Gospel. Mark desires the youth to come together in unity and make an active difference in their community by serving as the hands and feet for a fallen world.
Mark is joined by his wonderful wife Tabitha and two girls of their own. They recently moved from Arizona in 2021 where they have now settled in Idaho Falls. Mark has a close-knit family which has recently sent their oldest daughter on her journey with the Lord using her musical talents. Their youngest daughter is in the midst of her college years where she is studying chemical engineering and lending her athletic talents to the women's golf team. Tabitha currently works full time as an online learning analyst for a company in the eastern US. When time allows, Mark, enjoys hiking, disc golf, golf, and other outdoor pursuits.
If you would like to know more about Mark or student ministries of Falls Baptist Church, you can reach him at 480-398-6080 or by email at pastormark@fallsbaptistid.com.